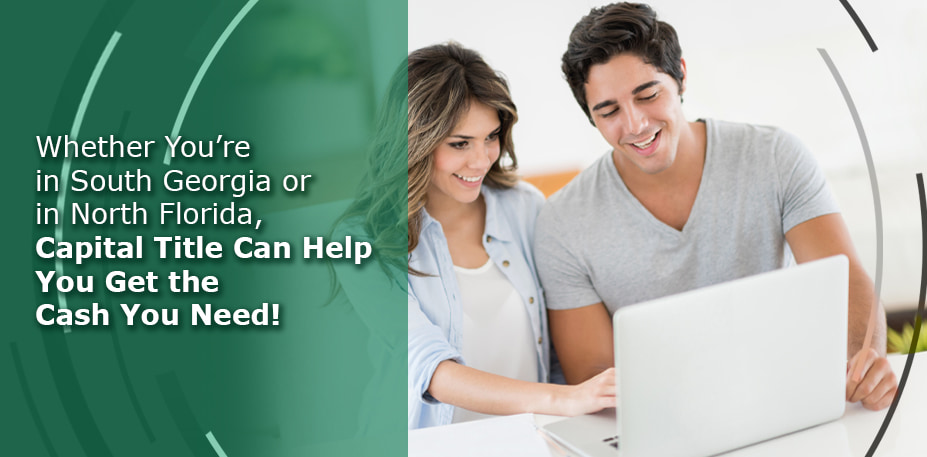 Wondering if you can get title loans with bad credit in Tallahassee from Capital Title? In this blog, we'll discuss our requirements and help you decide if a title loan from our office is right for you.
We Don't Require Any Credit Checks at Capital Title
If you're worried about qualifying for title loans with bad credit at Capital Title, don't be. We do not require any credit checks for our customers. We also do not require proof of income – we want to make it as easy as possible for you to get the cash that you need!
Because a car title loan involves using your vehicle as collateral, your credit score doesn't matter when you apply for a loan at Capital Title. If you have bad credit or no credit, you can still qualify for title loans near Jacksonville. And with two convenient offices in Attapulgus, GA, and Thomasville, GA, it's easy to apply for the cash you need at Capital Title.
Understanding Our Application Requirements: What We Need from You
We don't require credit checks at our office, but we do have a few basic requirements you must meet to qualify for a title loan at Capital Title. These include:
A "free and clear" car title in your name – Your car must be completely paid off, meaning you can't be making payments to any lender or bank. The title also must have your name on the document. You cannot get a car title loan for a car that's not titled under your name.
Your vehicle, for a 5-minute inspection – We have to inspect your vehicle to confirm its make, model, mileage, and condition. This allows us to determine how much it's worth, which will impact the amount you can borrow when you apply for a car title loan near Tallahassee with Capital Title.

Proof of residency – we must establish your place of residency before issuing a loan. Most customers choose to bring in a document like a bank statement, phone bill, or utility bill with their name and current address.
Get the Cash You Need in Tallahassee from Capital Title
At Capital Title, we make it easy to get the cash you need with a car title loan – without any credit checks. Got more questions? Feel free to contact us online. You can also call our Attapulgus, GA office at (850) 219-2274, or call our Thomasville, GA office at  (850) 297-2274 if you need further assistance.