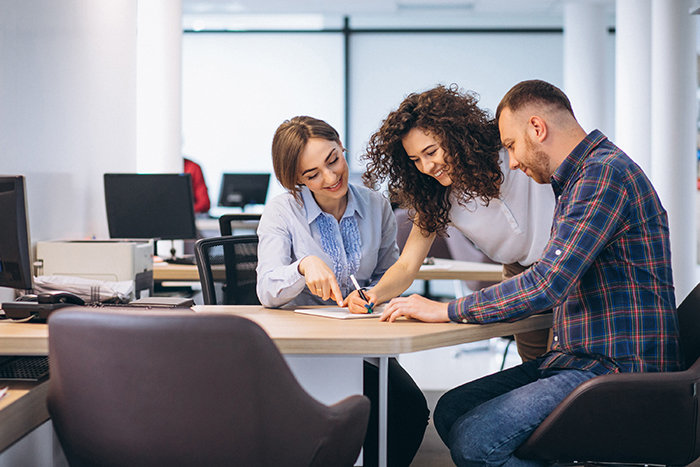 30 Days Interest Free
30 Days Interest Free Promotion: Although a title pawn is meant to last 30-days, we understand that's not always possible which is why we offer this program and allow all qualified borrowers to have this promotion be valid throughout the life of their account with us. Once you are ready for your final payment, we will waive the interest due (up to 30-days), allowing you to only pay back your current principal balance and get your title back!
Applicable for new applicants and returning customers who qualify under current advertised promotions and who are entering into a Pawn Agreement with the Company. New applicants and returning customers who do not qualify under the current advertised promotion will qualify for the Cash Equivalent Bonus upon funding.
To qualify, the applicant must:

1) Have a lien-free vehicle in their name;
2) Have a vehicle with a rough book value of at least $1,000;
3) Present acceptable proof of income of at least $1,000 a month after taxes;
4) Provide acceptable proof of residency in applicant's name;
5) Request the promotional offer prior to signing the Pawn agreement with Capital Title, and
6) Complete the pawn in branch

Cash Bonus or Gift Cards
Cash Equivalent Bonus OR Gift Card Promotional Offers: Consumers must open an account or receive an increase on an active Capital Title account to qualify. The amount of pawn—or the amount of the pawn increase— & the active promotion will determine the amount of the Cash Equivalent Bonus OR Gift Card. A pawn increase may require a payment before an increase may be funded. Consumers have the option to choose between the cash equivalent bonus (issued via check) or the Gift Card (that are mailed to customers subsequent to opening account and submitting a request form).
1) $50 Cash Equivalent Bonus or Gift Card Promotion
Pawns or pawn increases which are:
– $100-$699 are eligible to receive either a $25 Bonus OR a $25 Gift Card; or
– $700 or more are eligible to receive either a $50 Bonus OR a $50 Gift Card.
2) $75 Cash Equivalent Bonus or Gift Card Promotion
Pawns or pawn increases which are:
– $100-$699 are eligible to receive either a $25 bonus or a $25 gift card;
– $700-$999 are eligible to receive either a $50 bonus or a $50 gift card; or
– $1,000 or more are eligible to receive either a $75 bonus OR a $75 gift card.
The promotional offer must be presented to a Capital Title representative prior to opening account or receiving the pawn increase with Capital Title to qualify. This offer will only be available during the period determined on the promotional material.
Referral Incentives
Referral Incentives: The Referral Incentive Program expires December 31, 2022 (11:59 PM EST). To be eligible for the Referral Incentive Program, the person referring (the "Referrer") refers the first-time applicant (the "Referee") who must complete a $500 or more pawn transaction with the Company. If a Referee is not approved or withdraws from the offer for any reason, no referral bonus will be given to either party.
The Referee must include the Referrer's full name and current email or phone number on the Referee's pawn application and is only valid once per approved Referee.
Referral Amounts:
1) $25 each for the Referrer and the Referee; given in the form of a gift card or check and are paid within 10 days of Referee's funded pawn transaction;
2) Referrer and the Referee may opt to have the $25 applied to their account instead of a gift card or check, and
3) For every five (5) eligible Referees, the Referrer earns an additional $50 incentive.
Promotional and Incentives Disclaimer: Promotional and Incentive Programs may be altered or discontinued at any time without notice at Capital Title's sole discretion. Capital Title reserves the right to disqualify anyone from any promotion at any time and at our sole discretion if Capital Title has reason to believe a customer is abusing the program. Additional Terms and Conditions may apply. If applicable, these additional terms and conditions will be presented for review prior to entering into pawn agreement.
Recipients of any promotional offer will be responsible for any associated taxes.
Multiple offers cannot be combined, unless specified on the promotional material. The promotional offer is only available during the period stated on the promotional material and is only valid one (1) time, per customer, within the specified period.
The Referral Incentive can be combined with any other offer.
For more information, you can contact us directly over the phone at our Attapulgus Branch (850) 219-2274 or our Thomasville Branch (850) 297-2274.